Your Fit Way
MANAGEMENT OF THE COMPANY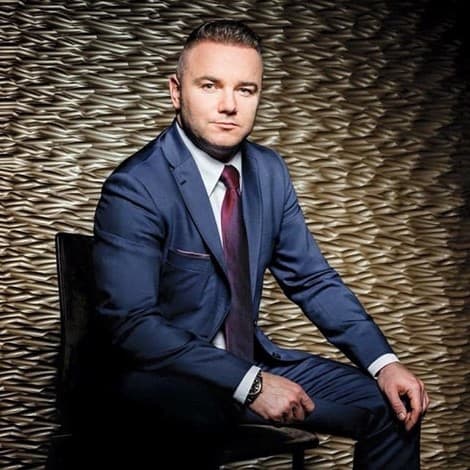 DANIEL KUBACH
CEO
Daniel Kubach has been professionally involved in business for 21 years. He is an investor, Business Angel, member of many business organizations and a philanthropist.
A management psychologist and a marketing specialist by profession. He also graduated from the Executive MBA at the Rotterdam School of Management.
His life goal is to inspire people to act, to be effective entrepreneurs. As a result, for inspired people he creates limitless opportunities.
As part of the Business Angel's activities, he makes many investments in unique projects. In his investment portfolio he has companies from the health, law, media, new technologies industries and his pride and joy Your Fit Way LTD based in London.He has invested his time, capital and now he is the CEO.
He is the author of 5 business-related books. He is a specialist in self-management in time, personal efficiency and goal planning. He conducts practical business trainings and is a mentor, coach and leader who gives opportunities to those who are the best.
He is actively engaged in social life as President of the 7health Foundation by planting trees and creating the green lungs of the world. He supports young entrepreneurs with his experience, knowledge and capital. Three times, he sat in the jury in contests assessing the ideas of young entrepreneurs. He created over 30 millionaires from scratch and he has an appetite for more.
Privately, he travels a lot, runs marathons & half marathons, and practices martial arts.
He encourages everyone to take a minimum of 10,000 steps a day.
He claims that since our paths have crossed it is no accident.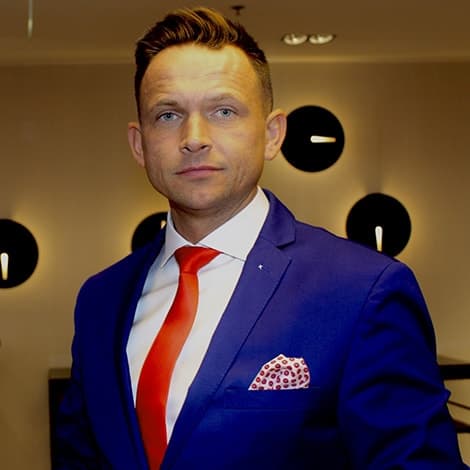 DANIEL KONIECZNY
CMO
Daniel has trained with the best minds in the business. He has travelled around the globe to complete coaching programmes with Tony Robbins (voted one of the Top 6 Business Leaders in the World), Bob Proctor (featured in The Secret). Ireland's No 1 results coach Daniel Konieczny is also business partner of Bob Proctor
With almost a decade of experience applying the principles & techniques of success and visioning, Daniel works with MLM companies, politicians, CEO's, high profile businessmen, peak performance athletes and individuals from all walks of life.
Daniel Konieczny offers a full suite of proven methodologies, backed by 15 years of research and experience working with the world's leading B2B and B2C companies. The sales curriculum is powered by our unique 3D Advantage model and covers the entire customer buying cycle, from prospecting to customer experience and renewals, so you can move the dial on the metrics that matter most to you.
Daniel truly embodies the principles he teaches, pushing himself to be the best in every area of his life. He has used the principles he teaches to move from homelessness and addiction to a life of purpose and inspiration, full of abundance, love and health.
Daniel Konieczny worked, among others, with a billionaire John Boyle and a millionaire Tom Smyth. He was also an adviser to one of the former first ministers of Northern Ireland.
Furthermore numerous brands have benefited from his advice, to name a few Mercedes and HSBC.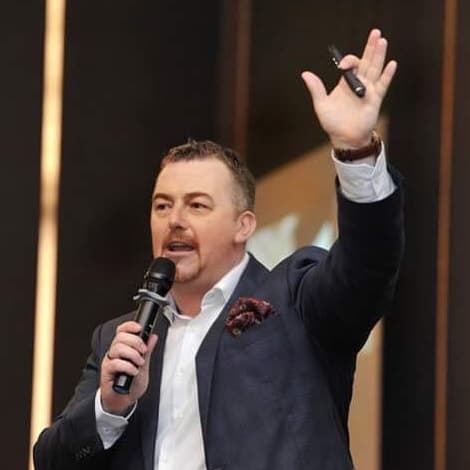 TOMASZ PAWLAK
CSO
Described as person with a sincere smile, who loves to have heart-to-heart conversations. Tomasz lives in Poland (Gdansk), a family man married for the last 22 years with two kids who are the whole world to him.
He has worked for corporations for 11 years (7 years as Sales Director - including 2 years as Sales Director in IDG - biggest IT publishing company in the world).
Business owner for last 10 years, two successful start up's, which are still running profitable business.
Tomasz has been related to the Network marketing industry, including some breaks, for about 20 years
In his last two companies he beat all the records, was mentioned twice by trade magazines as one of the most influential networker marketers in his country.
Inspirational public speaker and mentor, recruiting, training, supporting people on 4 continents, in 42 countries, he has sponsored several legends of the industry.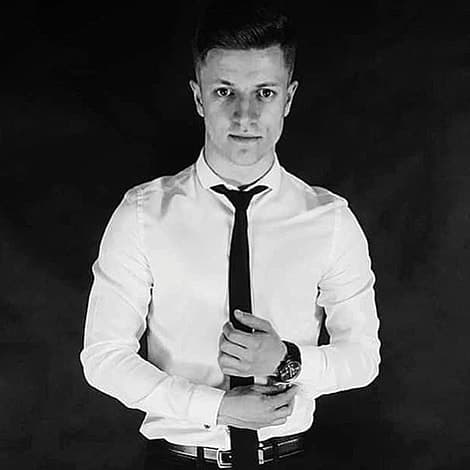 ADAM BARTOSIK
PM / IT
Adam works as a Project Manager and Android Developer in the YourFitWay project. He has conceived almost all functions and solutions embedded in YourFitWay system on the Internet and the mobile version.
He is a graduate of engineering from the University of Wrocław of Technology, Computer Science at the Faculty of Computer Science and Management. This directed his specialization in computer science.
Adam is a professional. As a hobby, he creates mobile applications and games for Android and iOS platforms. The main programming languages he uses are Java, Kotlin, Flutter and C #.
He likes to talk, think, analyze and solve problems.
Adam spends his free time in many ways because of many interests. He practices sports such as football, gym, badminton and squash. Adam often plays video games and board games.
He is familiar with cinema knowledge, as well as actors and directors. He loves the universes of "Star Wars" and "Marvel" in the form of movies, games, books and comics.
Usually, when he reaches for a book that is not for entertainment, it is a topic of personal or IT development. Good music must always be present in his life (he chooses mainly jazz and house).
In earlier years, he played drums with his own band - he performed in public several times. Adam also considers spiritual life (faith and religion) and taking care of his own health and the health of others as important and valuable in life.
"The only way to be truly satisfied is to do what you believe is great work. And the only way to do great work is to love what you do." ~ Steve Jobs
Your Fit Way
MISSION
The company's mission is to improve the quality of life and health of people around the world. We do this by promoting a healthy lifestyle, engaging users in sports competition and prophylaxis. We believe that we can prevent many diseases and live longer in health thanks to sports activities. To do this, we create unlimited financial opportunities for our partners.
Your Fit Way
VISION
The company's vision is to become a leading company promoting a healthy lifestyle in the world. We want to be the first choice of a client who wants to start a healthy life. We imagine a world in which our users and partners will live longer in health and become financially independent thanks to us and our products.
Your Fit Way
GOAL
Our goal is to collect 50,000 application users by the end of 2020
1.000.000 application users by the end of 2023
For instance 10,000 partners by the end of 2020
PASSION
We trust that our partners will enthusiastically create a world of healthy and active people and will motivate others to a healthy lifestyle.
COMMITMENT
We reward well for hard work and dedication. That is why we create unlimited possibilities for our partners.
TEAMWORK
We believe that thanks to teamwork we will achieve outstanding results.
RESULT
The result means for us satisfied customers around the world who are happy to use our services and recommend us to their friends.
Your Fit Way
OUR BUSINESS MODEL
We are a Teal, constantly learning company, in which our partners and clients are at the center of our organization. It is thanks to our partners that we can grow and change the world together.
We know the importance of transparency and honesty in business. For this reason we sign contracts with our partners which predetermine the amount of their earnings. This allows our partners to easily plan their financial future. It is based on the fact that each partner chooses the contract he wants to perform and knows in advance how much money he will earn.
We especially care about our managers whom we support and provide them with ready-to-work tools. The best of them will become ambassadors and receive additional remuneration from the national or international turnover. The best of the best will receive a franchise for a given country, become our partners and receive additional remuneration from all over the country.