Running, walking, and jumping are all examples of how the human body was designed to move. However, in the modern world, people are becoming less and less active. YourFitWay believes that spreading a positive message about health preservation will encourage and motivate millions of us to get up and move.
We want to invite all of our users to the "WALK TO MARS" campagin!
We created the challenge for people of all ages to get outside, exercise, and improve their lifestyle. To reach the goal, participants are encouraged to complete at least 10 000 steps per day.
YourFitWay app tracks those steps and adds them to the goal of 82,393,600,000 steps - the distance from Earth to Mars!
On our way we will pass by some cosmic stops like YourFitWay Satellite, Elon Musk's Tesla Roadster sent to space, and YourFitWay comet. More stops may occur as we go!
We have prepared some awesome prizes for users who own the Boarding Pass to Mars. Go ahead and scroll down to get one.
Let's walk together to Mars!
Our Journey
Set out date: August 6th, 2021
Distance to cover: 62,800,000 km
Steps to make: 82,393,600,000 steps
3... 2... 1...
Mother Earth
YFW Satellite
Elon Musk's
Tesla Roadster
YFW Comet
Planet Mars
Why
Walk To Mars

With Us?

In our Walk To Mars challenge, you gain health and get an opportunity to win some amazing prizes!

Sign up for the challenge to get your Boarding Pass To Mars and stay tuned to find out what awards we've prepared for you.
Get Your
Boarding Pass
Boarding Pass to Mars will enable you to compete with other users for great prizes on our way to Mars.
From 18th to 31th of July TIME EXTENDED! From July 18th to August 5th at 11:59 p.m. (UTC+0) you have an exclusive chance to get your Boarding Pass for free!
From the 6th of August, you will only be able to buy it from the exchanger in YourFitWay App!
Registration
Please fill in the form to get your Boarding Pass. GET BOARDING PASS Check your e-mail. We've sent you the Boarding Pass.
Download the App

and Join Us on Our Amazing Journey to

Planet Mars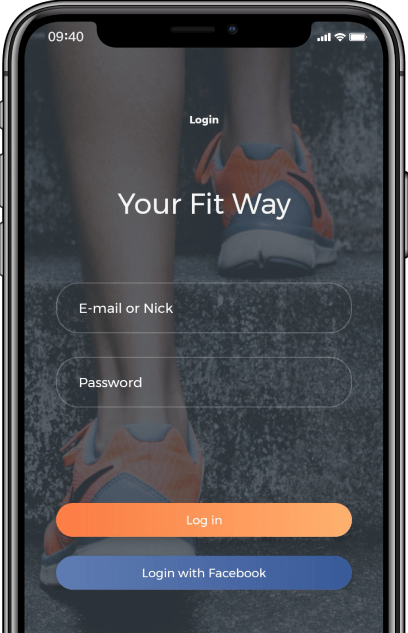 Step forward.
Conquer the local market.
Conquer the global market.

AVAILABLE ON