Our Journey
Set out date: August 6th, 2021
Distance to cover: 62,800,000 km
Steps to make: 82,393,600,000 steps
Mother Earth
Elon Musk's
Tesla Roadster
YFW Satellite
YFW Comet
Planet Mars
Rankings' Factors

Explained
1. Target Days Points
The most important factor that shows how many times in a given period User has achieved the goal of 10'000 steps. To achieve 10'000 steps User has to open chests (bonus chest counted too) worth >= 10 000 steps.
User receives:
a) 2 points for each 1 completed target day.
b) 1 point for each 1 completed target day by Users if:
the User is from his/her direct structure (only first line)
the purchase of the User's FIRST Boarding Pass is not older than 30 days
2. Exchanged YFW Coins
The amount of exchanged YFW Coins in a given ranking period.
Why
Walk To Mars

with Us?

Running, walking, and jumping are all examples of how the human body was designed to move. However, in the modern world, people are becoming less and less active. YourFitWay believes that spreading a positive message about health preservation will encourage and motivate millions of us to get up and move.

That's why our entire community is currently completing the insane challenge of walking to Mars!

YourFitWay app tracks our steps and adds them up to the goal of 82,393,600,000 steps - the distance from Earth to Mars!

We have prepared some awesome prizes for users who own the Boarding Pass to Mars. You can get one in the exchanger in our app.

Let's walk together to Mars!
Get Your
Boarding Pass
Boarding Pass to Mars will enable you to compete with other users for great prizes on our way to Mars for 6 months.
Go ahead and get the Boarding Pass in the exchanger in YourFitWay app!
You don't have the app yet? No worries the registration takes 5 seconds! Go ahead and scroll to the section below to find out where to download it.
Download the App

and Join Us on Our Amazing Journey to

Planet Mars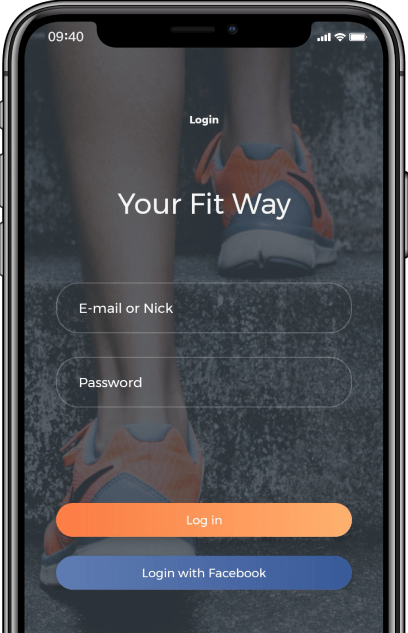 Step forward.
Conquer the local market.
Conquer the global market.

AVAILABLE ON